Frame Showreel 2009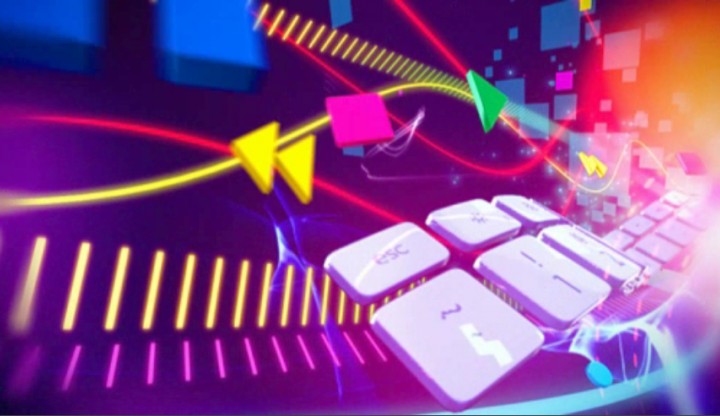 Frame is a Danish studio specialized in motion design. From broadcast design to the advertising films, Frame creates colorful and dynamic animations. Here is their latest showreel:
Frame Showreel 2009

L
Music: Built to Fail - Veto (iTunes)
You'll perhaps recognize some sequences if the name of Anders Schroder aka Dform1 is familiar to you. And for cause, he joined Frame to the side of Thomas Bay in 2007. Anders is now artistic director at Frame, and it's a good move for the studio, which recovered the creations of Dform1, resulting in a very nice catalogue of motion graphics.
Below, a few of their recent works done for Nike, Vh1 and Cartier.
Creative Director: Anders Schroder
Animation: Emil Kahr Nilsson
Sound Design: Ole Kristian Krogstad
Producer: Dan Ravine
Executive Producer: Thomas Bay

VH1 Play Listen

L

Creative Director: Anders Schroder
Director: Emil Kahr Nilsson
Sound Design: Joss Dumas
Executive Producer: Thomas Bay
The nikeID iPhone app, available on iTunes for free for those who want to customize a pair of sneakers based on the colours of their photos;)
Technology.. it moves so fast! Who would have thought that you could order shoes, whose colors would be based on one of our photos, all from our phone, only 3 years ago? ...
And  3 years ago, Mr Anders Schroder released his 2006 showreel, that I discovered on Fubiz. This video is one of the few which literally amazed me, and made me want to make this job :) I had already talked about it on this post, but you won't be hurt if you watch it again. Turn up the volume, it is old but it is always good :
Dform Showreel 2006

L
Music: Go with the Flow - Northern Lite (iTunes)
Personally, I widely prefer the 2006 version, even though the 2009 includes a lot of new works. Just goes, the music choice and the audio synchronisation really matters when it comes to judge a studio with a single video.
0 Comments