2012, new year, lot of news!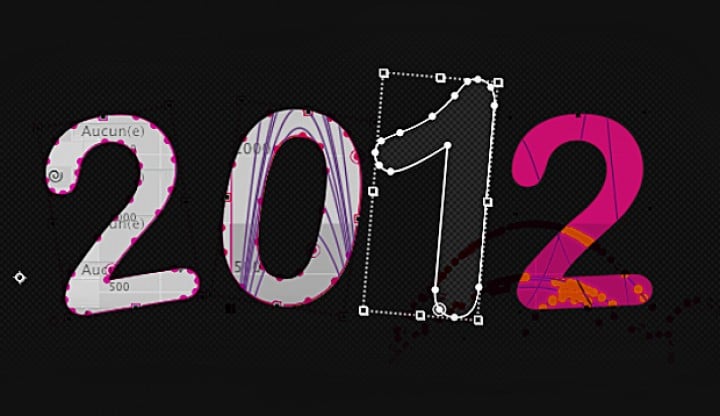 Happy New Year to you all!
I wish you every happiness, health, but also fulfillment in your professional and artistic! After all, we are all united by the same creative passion.
I will use this ticket to something I was missing in 2011: to give you news, more often, to be better informed on the site, and the upcoming features!
Thank you all
I want to thank everyone who trusted me since the move to premium a few weeks ago! Many of you have, and it is really fun.
This will allow me to concentrate fully on the site, and greatly increase its catalog of tutorials, but not that ..
A month available to all premium members
To thank all the early adopters who have subscribed to premium accounts from the early days of opening, I am pleased to offer one month additional to any member who subscribes to a premium account.
They can therefore take advantage of new tutorials from January, and will not feel penalized by the slump in late December due to Christmas and New Year ;)
Adaptive Streaming and Mobile
Many improvements are anticipated for 2012, and many investments will be made ??so that your visits to the site are more fluid and enjoyable.
For starters, (and that was lacking on the latest tutorials, including beginners ) substantially all of the tutorials are now fully accessible from mobile platforms (iPhone, iPad, etc. ..) ..

Then the premium tutorials, beginners, and the next free, now have a dynamic and adaptive streaming. Multiple files with different bitrates are all served automatically based on your connections, which allows for the best quality available depending on your speed, while maintaining smooth playback on small connections.
People with connections have a large HD playback, smaller connections have smaller files, but not jerky playback.
Full of surprises will appear on the site in 2012 .. but I'll talk about in due time :)
New tutorials from January
You probably noticed, there has not been much new in recent weeks. With the holiday season, I was not able to save as many tutorials as I have desired, but this is only a postponement.
I intend to keep up a tutorial per week minimum, starting mid-January.
Why not before? Unfortunately I have to go away for a few days from tomorrow, for operation of four wisdom teeth .. s in clinical I think I'm slightly hs for a few days, and probably too swollen to come and speak into the microphone .. But it is only the better to return ;)
I wish you again to all a good year, and I already look forward to returning to update you, filled with new tutorials! See you in the course of 10 January. See you soon!
Similar articles
Want to go further? Other articles on the same topics:
0 Comments