New website - Ready for 2013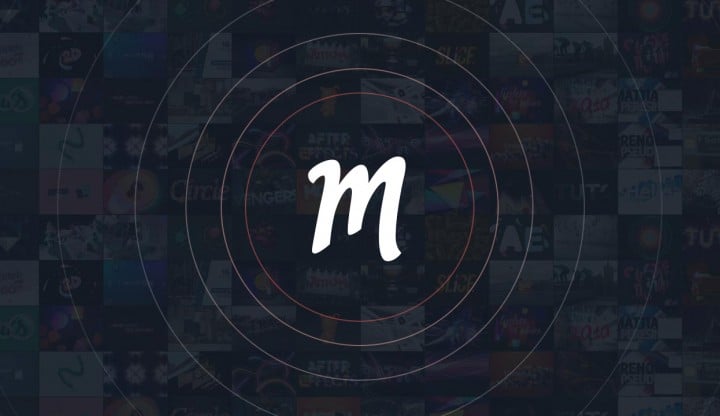 As you might have noticed, there has been no signs of life on the website for a couple of weeks. I am truly sorry for that, my apologies goes to all the members who were awaiting new content, especially to the premium members to whom I decided to offer a compensation gift. At last, I can share with you one of the reason that lead me to this silence : For several weeks now I have been working with Grafikart on a new version for the website. Some part of these news will get you pleased and, unfortunately some other parts might not. The main reasons for these changes can be found at the bottom of this article.
The pleasant news
New design
The end of premium accounts required modifying the purchase mechanics of certain pages. That means it was the perfect occasion to take a look at the global interface, and try to make it even clearer and more pleasant to use. I tried to make the pages simpler, focusing on the content, either for tutorials or the articles on the blog. Less buttons, less confusion.
Previews for all paying tutorials
Samples are now offered for all the premium tutorials. That will allow you to view the first 2 minutes of a tutorial in order to offer a greater insight on the aspects covered in the tutorial.
Projects available for all the free tutorials
Source files are now available to download for free for the free tutorials. It means that a free tutorial is now entirely free, live streaming and project download included. Former premium members, now have access to download all the projects on the website.
New qualities for streaming tutorials
All the video tutorials have been re-encoded with different quality settings in order to obtain a smooth playback on lower speed internet connections. The different dimensions available are:
720p - 1280x720 HD
576p - 1024x576 SD
480p - SD 854x480
360p - SD 640x360
By default, the video player is set to automatic mode, which attempts to deliver the most adapted quality setting depending on your internet connection for a smooth playback. You can define the settings manually, using the "HD" button on the lower right of the playback progress bar. Your choice will then be saved as a preference for all the tutorials.
New gallery
All the videos published in the blog articles will now be accessible directly in a video Gallery. You will be able to view and discover great videos created by the best studios and artists in the world, in a really simple and quick manner. Information data is associated with each video, such as the author, the article in which we featured it, and credits. Several videos will be added in the following weeks.
New studios and artists pages
As for the videos, studios that we covered in our articles now has their own page. This will allow you to easily trace back their videos or articles and hopefully discover new artists! For the moment it consists essentially of talents I covered in old articles but new ones should come soon as new articles gets posted. This section is brand new and shall grow rapidly.
Deposits from 5 €
For those who requires only a small amount of tutorials available on the website, deposits will now start at 5 Euros instead of 10. Ideal for folks who need only 1 or 2 tutorials and don't want to spend more.
The less pleasant news
The end of tutorial downloads
Might as well start off with the bad news, the tutorials won't be available to download (except for former members who made a deposit on the previous version, or owners of premium accounts that includes a download option) The new rule applies to any person who makes a deposit from this day forward. Only the live streaming (online) of tutorials is available. As for the projects, they are still available for download.
The end of premium accounts
On this new version, premium accounts are not available to purchase. This doesn't change anything for actual premium members. The tutorials are now available to purchase, fee-for-service, without any time limit. All the purchased tutorials are available in streaming without any duration limit. As for the project files, they are still available for download.
The end of smartphones and tablet support
The playback is, for the time being, not guaranteed on tablets and smartphones. Although, dedicated applications will come soon for iOS and Android, to allow playbackon your iPad or Nexus.
Changes concerning the former members
Additional days for former premium members
Last few weeks have been really lacking new tutorials, that's something I am aware of. 30 additional days were added to the account of all the premium members who subscribed after the 25 December 2012 up to this day, that includes accounts that are still active or not. That should allow you to view the latest tutorials and the ones to come in the following month with no additional cost.
Premium members stay premium
On this new version, premium accounts don't exist anymore. That means it is no longer possible to renew a membership for actual premium members or subscribe to a new one. Although, every account that are still active keeps the exact same privilege they had before, for the whole duration of their membership.
The end of downloads starting June 1st 2013
Former members who made deposits won't be able to download tutorials published after June 1st 2013. Former purchased tutorials will stay available to download indefinitely. Premium members with download options will keep these download options up until their membership expires.
Why these changes?
The question is legit, Why this drawback on a system that seemed to function properly? A part of the answer can be found in this article.
Sincerely, I don't feel like wasting my time with all that. I love creating videos, I love writing articles, record tutorials. I know that it's not fair for those who need to download the tutorials without any intention of wrongdoing. I am aware of that, and feel really sorry for the inconvenience. At this time, there is no accessible system that would allow me to make these files available to access off-line without worries, one day maybe but not at the time.

I am aware that I'm going to lose 20% (or more) members who needed to download these tutorials, Slow connections, workplaces firewalls, learn on the way in the train, or during vacation trip. There are many legitimate reasons to want those tutorial available on a hard-drive. Unfortunately that option won't be available in the future.
More New stuff to come
In the following days and weeks, more novelties should make their apparition. The mobile version of the website, contests, mobile apps, classified adds for professionals, and more surprises shall come in 2013. Concerning the forum, it will be back in the menu as soon as we're done revamping it, in the following weeks. Another goal for the year 2013 will be to find new tutorial creators in order to produce more tutorials. It's complicated, but I still keep hope. On my end, I will continue to produce more tutorials including more cinema 4D, I promise.
Once again, many thanks to Jonathan, the skilled developer who has been working on this website for 2 years now, and did a excellent job on this revamp, (that's his third one) It's always a great pleasure to work with you even if I know that you don't feel the same because I'm am unbearable as a client, especially when taking care of the design myself ;)
I hope not to deceive you. I shall make it up with more content this year, The website is now ready to contain more, and to grow along with all of you.
Similar articles
Want to go further? Other articles on the same topics:
2 Comments