Gobierno Abierto of Esteban Diacono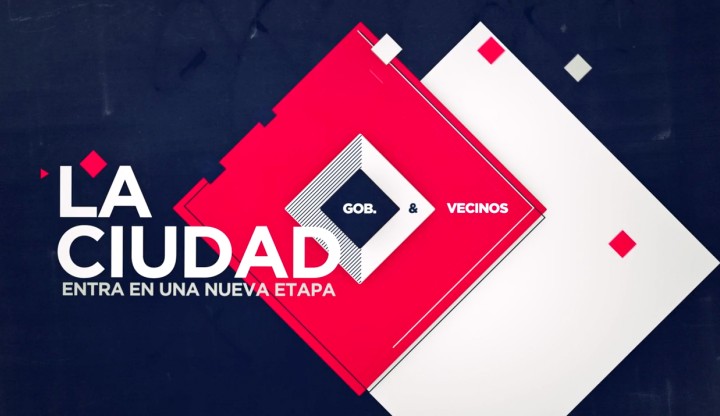 An institutional video that has only the name
Esteban Deacon is a 38 years old Argentinian motion designer, based in Buenos Air.
What he managed to produce for his city to illustrate the Open Government project (Gobierno Abierto) is a fantasm of any motion designer: sell something sexy to a serious customer.
This animation is for me a good example of motion design that I love and admire these days:
Simple and colorful graphic composition, designed in pre-production
Dynamic and sleek animation, with nice transitions
The subtle integration of simple 3D elements for the "wow effect"
I really enjoy to watch and dissect this type of animation. Simple in appearance by their graphic sobriety, the work required is no less impressive.
I hope that it fulfills its primary role: communicate a message.
I don't understand Spanish, so I can't really judge. In any case, it is very pleasant to watch, even without understanding a word.
The Still Frames of Carla Dasso
On this type of project, several steps are essential before the animation phase: validate the artistic direction and the storyboard, while being as close as possible to the final result.
It's the Still Frames role, which is close to the storyboard.
Still images with as rich details than the final animation, they allow customers to project themselves more easily, the end result being very close.
This obviously requires a lot of work in pre-production, but behind the time saved is significant.
The motion designer will then only focus on pure animation, as the main questions of the customer would have been settled.
This was the role of the talented Carla Dasso on this video, which was in charge of the design.
Below, his boards for this project, before the Esteban animation:

Other videos from Esteban Diacono
You probably already know Esteban. He created the famous organic audio visualization, using Trapcode Particular 2.
You will find below the video in question, and I highly recommend his portfolio if you want to see more.
Official music video for 'Ljósið' taken from Ólafur Arnalds - 'Found Songs' (2009)

Director: Esteban Diácono
Label: Erased Tapes Records
Year: 2009
Album: Found Songs
Music written by: Ólafur Arnalds
Publisher: Nettwerk One
Copyright: © 2009 Erased Tapes Records.

Website: foundsongs.erasedtapes.com

The project explores the behavior of a pure, simple geometrical piece that grows and evolves violently, affecting his surroundings.

Aside from the camera work, no keyframes were used for the animation of the geometry; everything was audio driven and dynamics.

The fantastic audio track was designed by Gavin Little & Joe McHugh, from Echolab, Ireland.

Branding for the sports show Despertate, broadcasted by TyC Sports, one of the major sports networks in Argentina.

Developed at lumbre.tv
Art Direction: Sergio Saleh
Executive Producer: Pablo Encabo
Overall Design: Paula Vidal
R&D: Esteban Diacono / Ariel Cabrera
Animation: Ariel Cabrera / Esteban Diacono
0 Comments