Mattrunks Showreel 2010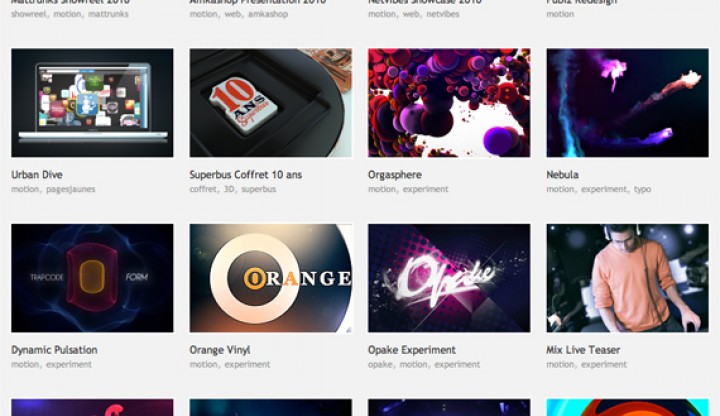 New Showreel
Hello everyone, after months without having updated my portfolio and my demo reel, it was time to dust off things a little! Here is my new reel, 2010 edition!
Music and sound design were composed specially for the occasion by my friend Olivier Boni , aka Obny. If you like the sound design, I suggest you go look at his other creations on its portfolio obny.fr !
[Vimeo video_id = "16759019" width = "570" height = "325" title = "No" byline = "No" picture = "No" autoplay = "No" loop = "No" color = "f85848"]
To synthesize the different returns that you could give me between facebook , vimeo and twitter, it is true that the whole may be a little long! I'm pretty nostalgic for some old projects that mean a lot to me, but that serve the general quality of more recent creations ;) I'll make a note to the next, on which I will try to fall by the wayside my oldest projects !
New Porfolio
It was also an opportunity to update my portfolio , with a passage on the platform Cargo , which is incredibly effective!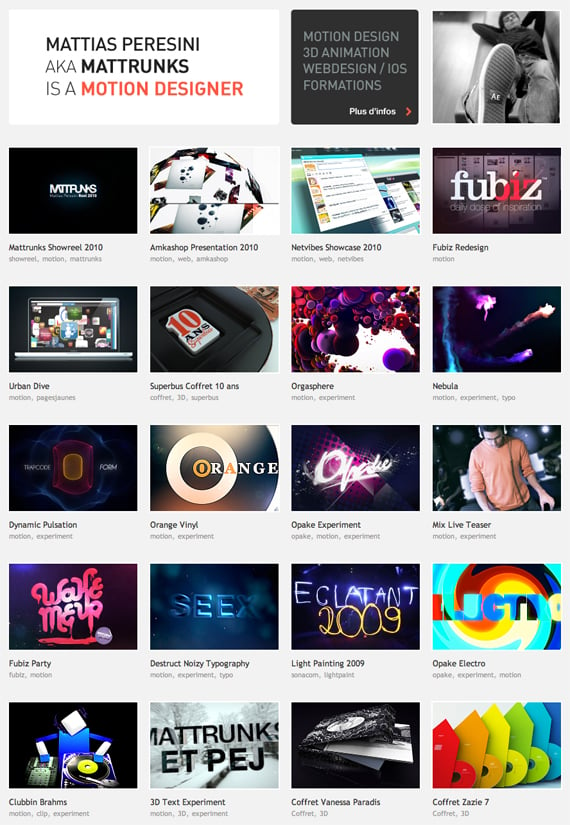 Similar articles
Want to go further? Other articles on the same topics:
0 Comments