My Trapcode Experiments, Volume III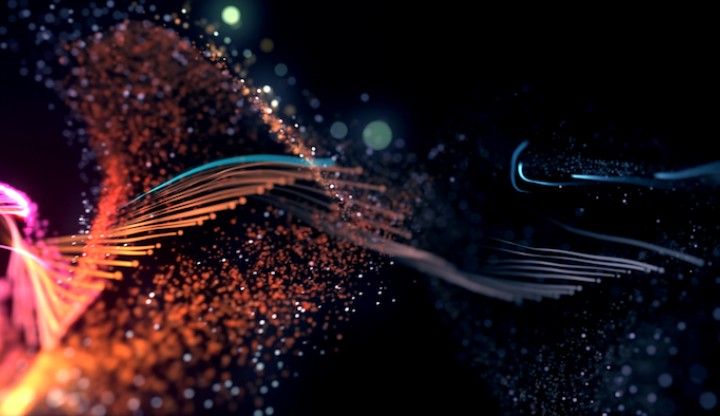 Finally Available!
Here as promised, my latest experiments on the plugin Trapcode Particular , with a free download project files !
Program at this time, two projects fairly extensive mixing organic forms and visualization sound! (And a smaller bonus project ;))
Cell Shading Experiment
I'm pretty happy with this experiment, unexpectedly, obtained by playing with the new shading options Particular 2 and a big combo effects of post-production side to increase the Cell Shading.
With a little simple setup based on a null object, the animation is generated entirely without any keyframe.
Feel free to turn in all wiggle anims manual or synchronized sound for an even more cool ;)
For those who would raise the issue on both sizes of compositions by opening the project to compensate for the loss of quality due to a combination of effects more or less destructive, the composition in 1080p is to get a better quality after a resizing to 720p. It will make some cringe .. but I'm more of those who think the end result, not how to be managed. Enjoy!
Cell Shading Experiment

L
Particles on Erlend
Music! For this project, I wanted to try to combine the powerful Soundkeys Trapcode Particular with, in order to synchronize the sound quickly and easily.
I left on a rig of identical particles, but in a totally different: here, up to the depth of field and light effects for 32bpc ;)
The main "tips" for this kind of sound synchronization is to add an expression on the Physic of Particular Time Factor, which controls the temporal space to own particles, and allows the effects of temporal variations synchronized!
Particles on Erlend

L
music: Erlend - Ted & Francis
Pop'n'Spheres
A little fun with the transmitter type of Grid Particular always, and again a face lift in post-production including the Bilateral Blur unlikely to make up the whole.
Not much to say about this project, I'm not really convinced by putting it online, but it's a gift!
Pop'n'Sphere

L
Music: Signal - Siriusmo
Downloads Links

Cell Shading ExperimentsDownload


Particles on ErlendDownload


Pop'n'SpheresDownload
Similar articles
Want to go further? Other articles on the same topics:
2 Comments