Psyop update. (Re)discover one of the best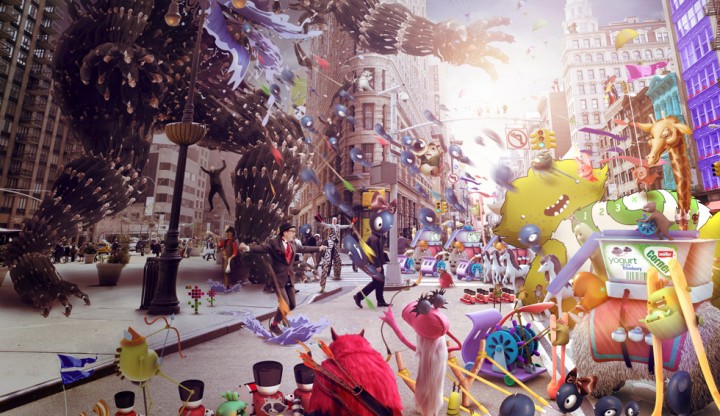 Psyop is a multi-disciplinary studio and production company, located between New York and Los Angeles.
They make commercials for the biggest clients (IBM, Coke, HP, LG, Citroen, etc. ..) through the largest agencies (Wieden + Kennedy, BBDO, TBWA, Publicis, etc. ..), with one goal : Persuade. Exchange. Influence.
They can bear the entire production chain: Storyboarding, styleframes, 2D and 3D animation, motion design, illustration, special effects .. They are comfortable in all areas, and provide their customers with impeccable spots, no matter the style.
Psyop has released his new site , with a selection of their best projects . This update is also the opportunity to discover two new categories:
Propaganda , which actually is their blog. They will share information on their projects, as well as news on the topics they like.
Facts , which contains proposals and styleframes and projects they didn't won.
22 videos to take an eyeful
Below, I suggest you to (re)-discover a selection of the best work of the studio, arranged by category.
Live Action
These achievements have one thing in common: the shooting. Sublimate using motion design and special effects film footage, this is one of the things that Psyop masters.
Personally, I discover motion design in 2006, at the time when HP out these campaigns with stars such as Pharrell , Jay-Z , Serena Williams or Vera Wang , to name a few. They are always enjoyable for me to watch, even after more than five years.
Spots like the ones below made by Psyop for HP and Nokia, are precisely the sort of achievements that led me to do this job.

Animation
Psyop is also comfortable in the realization of 3D animations. Whether whimsical 3D sets for Coca-Cola or the fluid simulation photorealistic, all styles are available to them.
T.Rowe Price
3 The following videos were made for the investment group T.Rowe Price, who has invested in the right studio for the realization of their campaigns.
If one word could describe these spots, it would be transitions. Everything comes together seamlessly seamlessly, with an impressive amount of detail.
If this kind of videos you are interested, I suggest you read my article on transitions .
IBM
IBM regularly commissioned some beautiful spots in the best studios in the world, Psyop and part of it. In the last 3 spots, 3 different styles of services brand messages:
I hope these videos have allowed you to appreciate the work of Psyop, and the diversity of their achievements.
Creative and technical,  this non-standard studio answers all expectations, and will continue to inspire us.
1 Comments