Giant Ant Media - The originality, fashions and your customers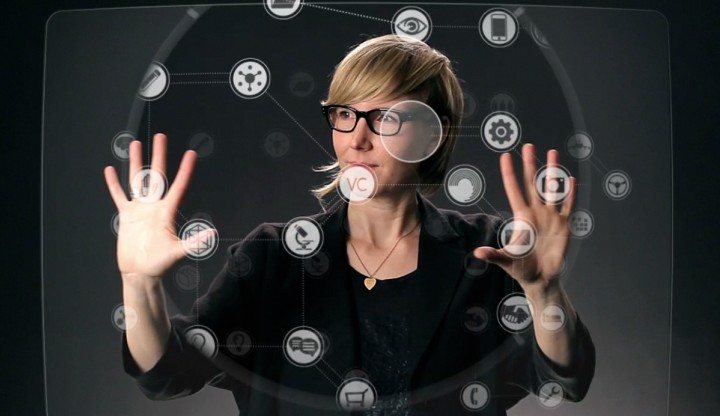 Today we'll look at Giant Ant Media , based in Vancouver.
I chose to present this studio for one main reason: they are a good demonstration of this in what After Effects excels.
The animation of typography, essential
You must know, I'm a fan of animation typography. Motion design with the purpose of communicating a message, the text often plays a crucial role in our compositions.
Generic, skins, advertising, logos, etc ... We run constantly typography. And it's always a pleasure to play with!
Through three small animations made ??for the documentary film festival Doxa , Giant Ant Media demonstrates once again that the combo typo / voice remains one of the most effective way to support a visual discourse.
Client: DOXA Film Festival
Agency: Giant Ant
Production: Giant Ant
Voice: Chris Gilpin

Client: DOXA Film Festival
Agency: Giant Ant
Production: Giant Ant
Voice: Randy Jacobs

Client: DOXA Film Festival
Agency: Giant Ant
Production: Giant Ant
Voice: Lisa B.
If you want to train on After Effects, I think that trying to achieve some of the textual transitions used in these films will be of great use. Shell frame by frame animation you like, try to understand the technique behind movement, what are some methods to grow even faster in After Effects. Be curious!
Modes, styles, originality .. and customers
Of course, Giant Ant Media will not re-invent anything. The animations of this type have typos were made ??and remade, and if you eat like me every day dozens of videos directed motion, a great sense of deja vu will probably present.
Below, their showreel, followed by 2 animations, well done, which will be discussed immediately after:
Music: Girl Talk

Client: Vision Critical
Agency: Giant Ant
Production: Giant Ant

Client: BC Hydro
Agency: Engine Digital
Production/Music: Giant Ant
The last two videos you surely have reminded many of similar work.
The first to Vision Critical is directly inspired by generic Stranger Than Fiction directed by MK12, and style became fashionable later, I mentioned already 3 years ago in this article .
The second, for BC Hydro, wants much more current, with a careful and detailed animated shapes in flat. The animation style recalls the work of talented designers as motion Canest Jr , Marcus Eckert or Garet O'Brien .
We must not forget one thing, these videos are made for clients.
In this context, there are roughly three ways:
Your customer gives you carte blanche and not afraid to innovate
Your client to a very specific idea in mind, and wants "the same thing ..."
Your client does not really mind, but no real budget either. In these cases it is much more economically viable to move in an exercise that is mastered, without trying to reinvent the wheel.
No matter if we (people in the middle) find the resulting videos or too old-fashioned views, to the target, it will probably be something totally new. Your customer will be pleased, and this is essential!
I can not escape the rule, and my realization for Monoprix illustrates the thing. They picked me to make an animation type netvibes / feedly . This gave the animation for the iPhone application of the sign. If you follow my work a little, you will not find much new, and you probably a sense of déjà vu. But the client was delighted, and it is already very good. I will of course have liked to do something totally new, but they picked me to do something that I managed, and this is often the case for you too ;)
The rest of the time, have fun, and free your creativity on personal projects. These experiments will never be in vain. They will bring experience, new techniques and new customers who want the same thing .. what you have created ;)
0 Comments