Gkaster becomes BrightPhoton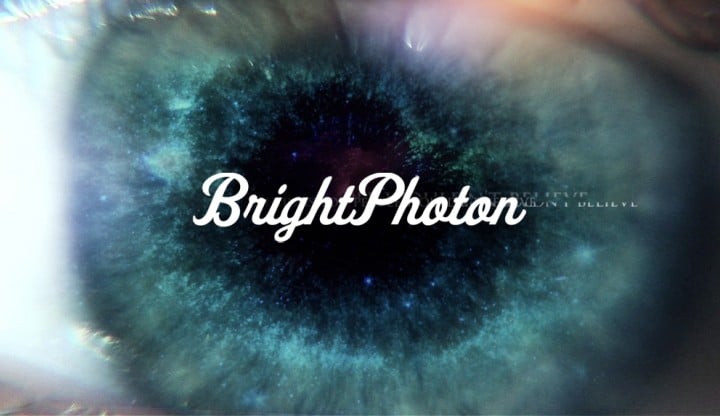 Gkaster is part of studios the most talented French. Born of the association between Magnol Pierre (Motion Designer for over 10 years) and Pierre Fabre (typographer and Matte Painter), they have produced in recent years many marvels of creation.
Whether the experimental or commercial, Gkaster always keeps his own style, mixing 3D, t ypos, organic matter and particles.
Today Gkaster ends. But the great story does not end if:
Greetings Card 2011

L
Bright Photon, it's cute! What is the origin of your name again?
It is simply super hero Photonik and one of my tattoos. This word is something quite obsessive home. And then the light and its impact on my creations in general is what matters most to me .. The new name is almost imposed itself!
Gkaster was a studio founded by Pierre Fabre and you, combining your skills. Bright Photon is it an opportunity to refocus you on your personal career?
Absolutely .. is exactly that .. me as my former colleague, you can see everything we have to learn and perform. It was necessary that we recentrions each of our core businesses.
You are using more and more raw footage filmed in your creations. Reality there for you to keep a bright face of the 3D spreading?
The future and interbreeding :) ... mix the two to continue creating the dreamlike ... There is not one that takes precedence over the other in my opinion.
As an autodidact, you give it importance to diplomas in the professional world today?
What about ..... I do not really have a perspective on this issue ... It sure is very important, I think it's rather have someone like Jean françois Bourrel my producer that he should ask.
I work and collaborate with people who have the same profile as me ... very objectively I do not break this question.
What's your best advice for anyone wishing to work in this area?
The killer question ... :) ... I say ... great banalities of patience, perseverance, madness and above all lots of coffee.
A song to advise us to go out an owl created?
In fact I listen to very little music with lyrics .... And then it would be hard to name just one .. Personally I would say a mix between:
BOARDS OF CANADA / KORN / MINISTRY / THE CHARLOTS / EURYTHMICS / JANES ADDICTION'S / MIKE PATTON / UNDISPUTED TRUTH / ZOLA JESUS / THE XX / ACDC
With this we should be able to do.
You will find real interviews of Peter Magnol sites Interactive Designer and Kromotion
Bright Photon in pictures
Similar articles
Want to go further? Other articles on the same topics:
1 Comments