Discover the Lumbre Studio: Rebrand of FoxLife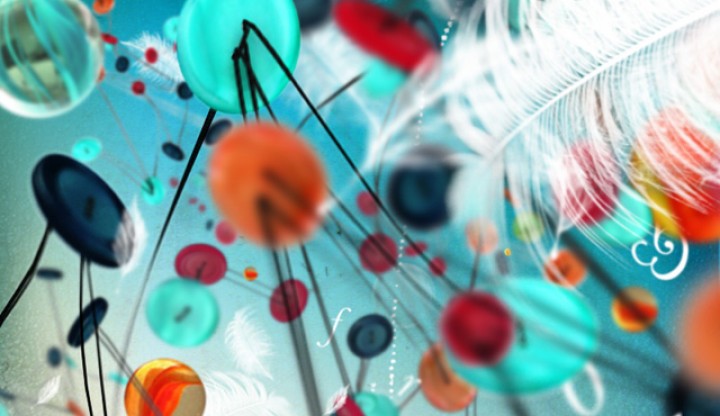 Lumbre is a design studio and animation Argentina based in Buenos Aires. Their chosen fields are among the other Motion Design, the Dress TV and Advertising, with an idea in mind: very high quality in the execution.
Lumbre Reel 2010
Below their 2010 showreel to get a good idea of their skills (very good on his Walkie Talkie Man by Steriogram )
Lumbre - Reel 2010

L
FoxLife Italy Rebrand
FoxLife is a cable channel broadcast in 80 countries for the female target. The main idea used by Lumbre for this redesign is life: living being, be surprised, intimacy, objects of everyday life, etc. ..
The result is a colorful identity, full of light, more stylish and glamorous.
Redesign the final was made up of over 90 elements: summary screens pubs, interstices, jingles, etc. .. Below is a small sample.
I find the result very fresh, cheerful, colorful, and it makes me want to experiment with some designs, tutorials, and why not in this sense!
NatGeo & Fox International VP´s: Florencia Picco, Rafael Sandor
Creative Director and Project Manager: Sergio Saleh
Art Director: Natalia Español
NatGeo Branding Coordinator: Maricruz Castillo Merlo
Executive Producer: Digital 1
Head of Production: Hernán Minetti, Leo Alvarez
Senior Producer: Pablo Encabo
Tabletop Director: Juani Libonatti
Designers: Letizia Lemme, Paula Vidal, Marcos Girado, Lorena Ruiz
Animators: Claudio Neira, Tato Araoz, Damian Stricker, Ariel Cabrera, Mariano Moscuzza
Music: Pablo Paz, Emilio Haro

NatGeo & Fox International VP´s: Florencia Picco, Rafael Sandor
Creative Director and Project Manager: Sergio Saleh
Art Director: Natalia Español
NatGeo Branding Coordinator: Maricruz Castillo Merlo
Executive Producer: Digital 1
Head of Production: Hernán Minetti, Leo Alvarez
Senior Producer: Pablo Encabo
Tabletop Director: Juani Libonatti
Designers: Letizia Lemme, Paula Vidal, Marcos Girado, Lorena Ruiz
Animators: Claudio Neira, Tato Araoz, Damian Stricker, Ariel Cabrera, Mariano Moscuzza
Music: Pablo Paz, Emilio Haro

NatGeo & Fox International VP´s: Florencia Picco, Rafael Sandor
Creative Director and Project Manager: Sergio Saleh
Art Director: Natalia Español
NatGeo Branding Coordinator: Maricruz Castillo Merlo
Executive Producer: Digital 1
Head of Production: Hernán Minetti, Leo Alvarez
Senior Producer: Pablo Encabo
Tabletop Director: Juani Libonatti
Designers: Letizia Lemme, Paula Vidal, Marcos Girado, Lorena Ruiz
Animators: Claudio Neira, Tato Araoz, Damian Stricker, Ariel Cabrera, Mariano Moscuzza
Music: Pablo Paz, Emilio Haro

NatGeo & Fox International VP´s: Florencia Picco, Rafael Sandor
Creative Director and Project Manager: Sergio Saleh
Art Director: Natalia Español
NatGeo Branding Coordinator: Maricruz Castillo Merlo
Executive Producer: Digital 1
Head of Production: Hernán Minetti, Leo Alvarez
Senior Producer: Pablo Encabo
Tabletop Director: Juani Libonatti
Designers: Letizia Lemme, Paula Vidal, Marcos Girado, Lorena Ruiz
Animators: Claudio Neira, Tato Araoz, Damian Stricker, Ariel Cabrera, Mariano Moscuzza
Music: Pablo Paz, Emilio Haro

NatGeo & Fox International VP´s: Florencia Picco, Rafael Sandor
Creative Director and Project Manager: Sergio Saleh
Art Director: Natalia Español
NatGeo Branding Coordinator: Maricruz Castillo Merlo
Executive Producer: Digital 1
Head of Production: Hernán Minetti, Leo Alvarez
Senior Producer: Pablo Encabo
Tabletop Director: Juani Libonatti
Designers: Letizia Lemme, Paula Vidal, Marcos Girado, Lorena Ruiz
Animators: Claudio Neira, Tato Araoz, Damian Stricker, Ariel Cabrera, Mariano Moscuzza
Music: Pablo Paz, Emilio Haro

NatGeo & Fox International VP´s: Florencia Picco, Rafael Sandor
Creative Director and Project Manager: Sergio Saleh
Art Director: Natalia Español
NatGeo Branding Coordinator: Maricruz Castillo Merlo
Executive Producer: Digital 1
Head of Production: Hernán Minetti, Leo Alvarez
Senior Producer: Pablo Encabo
Tabletop Director: Juani Libonatti
Designers: Letizia Lemme, Paula Vidal, Marcos Girado, Lorena Ruiz
Animators: Claudio Neira, Tato Araoz, Damian Stricker, Ariel Cabrera, Mariano Moscuzza
Music: Pablo Paz, Emilio Haro

NatGeo & Fox International VP´s: Florencia Picco, Rafael Sandor
Creative Director and Project Manager: Sergio Saleh
Art Director: Natalia Español
NatGeo Branding Coordinator: Maricruz Castillo Merlo
Executive Producer: Digital 1
Head of Production: Hernán Minetti, Leo Alvarez
Senior Producer: Pablo Encabo
Tabletop Director: Juani Libonatti
Designers: Letizia Lemme, Paula Vidal, Marcos Girado, Lorena Ruiz
Animators: Claudio Neira, Tato Araoz, Damian Stricker, Ariel Cabrera, Mariano Moscuzza
Music: Pablo Paz, Emilio Haro

NatGeo & Fox International VP´s: Florencia Picco, Rafael Sandor
Creative Director and Project Manager: Sergio Saleh
Art Director: Natalia Español
NatGeo Branding Coordinator: Maricruz Castillo Merlo
Executive Producer: Digital 1
Head of Production: Hernán Minetti, Leo Alvarez
Senior Producer: Pablo Encabo
Tabletop Director: Juani Libonatti
Designers: Letizia Lemme, Paula Vidal, Marcos Girado, Lorena Ruiz
Animators: Claudio Neira, Tato Araoz, Damian Stricker, Ariel Cabrera, Mariano Moscuzza
Music: Pablo Paz, Emilio Haro

NatGeo & Fox International VP´s: Florencia Picco, Rafael Sandor
Creative Director and Project Manager: Sergio Saleh
Art Director: Natalia Español
NatGeo Branding Coordinator: Maricruz Castillo Merlo
Executive Producer: Digital 1
Head of Production: Hernán Minetti, Leo Alvarez
Senior Producer: Pablo Encabo
Tabletop Director: Juani Libonatti
Designers: Letizia Lemme, Paula Vidal, Marcos Girado, Lorena Ruiz
Animators: Claudio Neira, Tato Araoz, Damian Stricker, Ariel Cabrera, Mariano Moscuzza
Music: Pablo Paz, Emilio Haro

NatGeo & Fox International VP´s: Florencia Picco, Rafael Sandor
Creative Director and Project Manager: Sergio Saleh
Art Director: Natalia Español
NatGeo Branding Coordinator: Maricruz Castillo Merlo
Executive Producer: Digital 1
Head of Production: Hernán Minetti, Leo Alvarez
Senior Producer: Pablo Encabo
Tabletop Director: Juani Libonatti
Designers: Letizia Lemme, Paula Vidal, Marcos Girado, Lorena Ruiz
Animators: Claudio Neira, Tato Araoz, Damian Stricker, Ariel Cabrera, Mariano Moscuzza
Music: Pablo Paz, Emilio Haro
After Effects Projects 100%
If you read this blog, chances are you know ;) After Effects Here is a selection of projects by Lumbre, designed entirely in After Effects! What are some ideas of what can be done with our favorite software:
NatGeo & Fox International VP´s: Florencia Picco, Rafael Sandor
NatGeo Creative Director: Emanuele Madeddu, Mariano Barreiro
NatGeo Creative & Marketing Manager: Megan Gilbert
NatGeo Art Director: Natalia Español
NatGeo Branding Coordinator: Maricruz Castillo Merlo
Creative Director: Sergio Saleh
Executive Producer: Pablo Encabo
Design and Animation: Sifon DG, Ariel Cabrera, Paula Vidal
Sound Design: Emilio Haro, Pablo Paz

Canal Encuentro - Elegir

L

TyC Sports Creative Director: Pablo Encabo
Creative Directors: Sergio Saleh, Juani Libonatti
Design and animation: Sifon DG

TyC Sports Creative Director: Pablo Encabo
Creative Directors: Sergio Saleh, Juani Libonatti
Design and animation: Sifon DG

TyC Sports Creative Director: Pablo Encabo
Creative Directors: Sergio Saleh, Juani Libonatti
Design and animation: Sifon DG

TyC Sports Creative Director: Pablo Encabo
Creative Directors: Sergio Saleh, Juani Libonatti
Design and animation: Sifon DG

TyC Sports Creative Director: Pablo Encabo
Creative Directors: Sergio Saleh, Juani Libonatti
Design and animation: Sifon DG
Similar articles
Want to go further? Other articles on the same topics:
0 Comments